Profit Analytics & Business Valuation

for Sellers on Amazon, eBay, Shopify & more.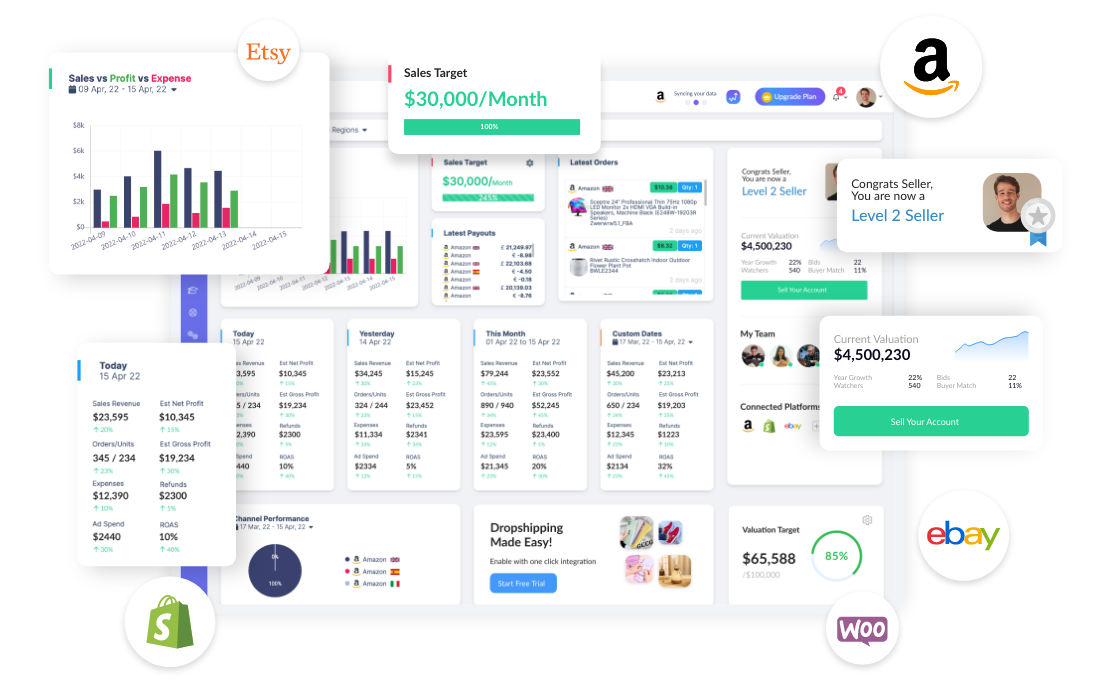 FBA, FBM, Dropship & WholeSale Business

In One Place, Instantly!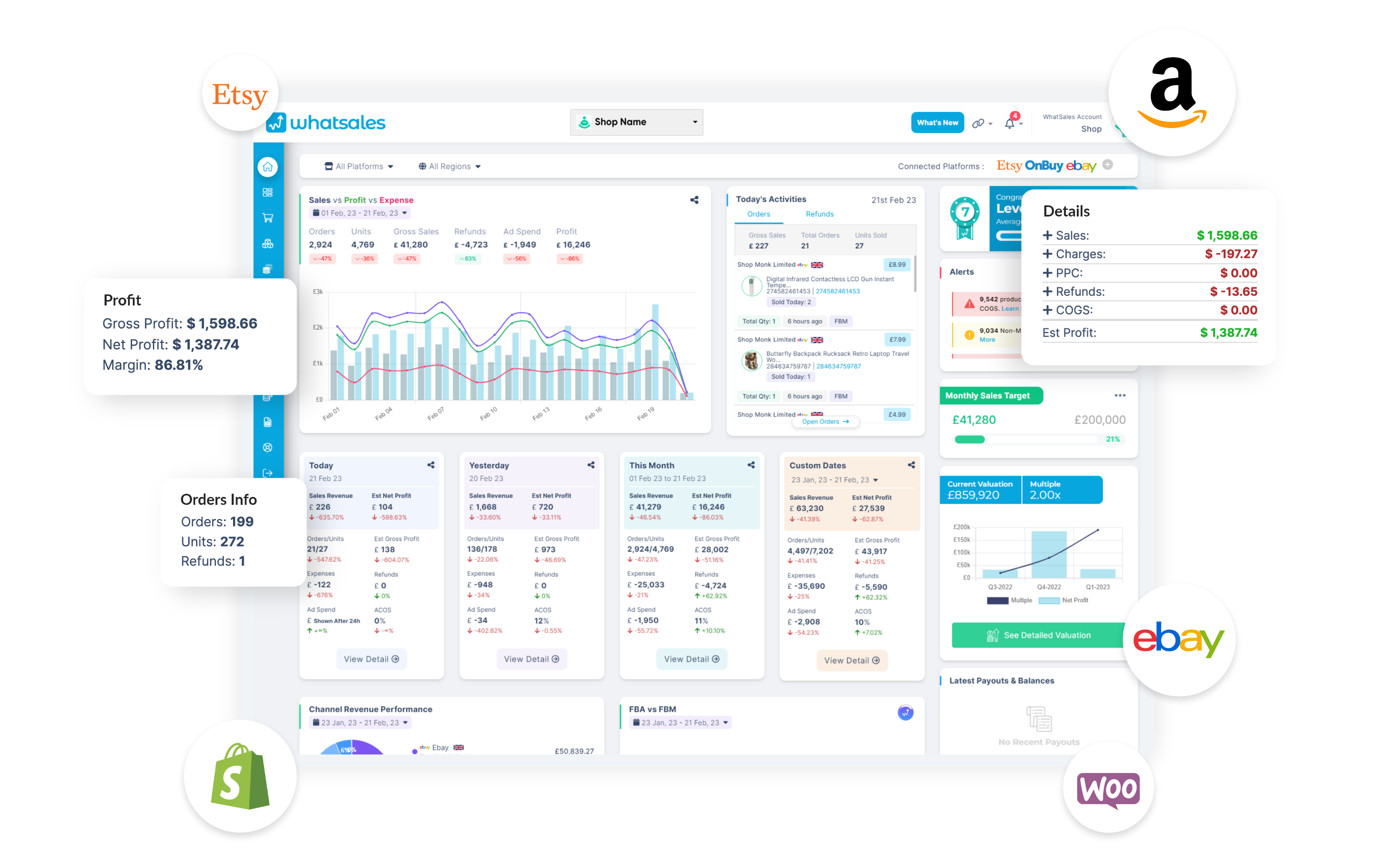 Revenue, Profit, Inventory, Shipping & More

Know All In One Place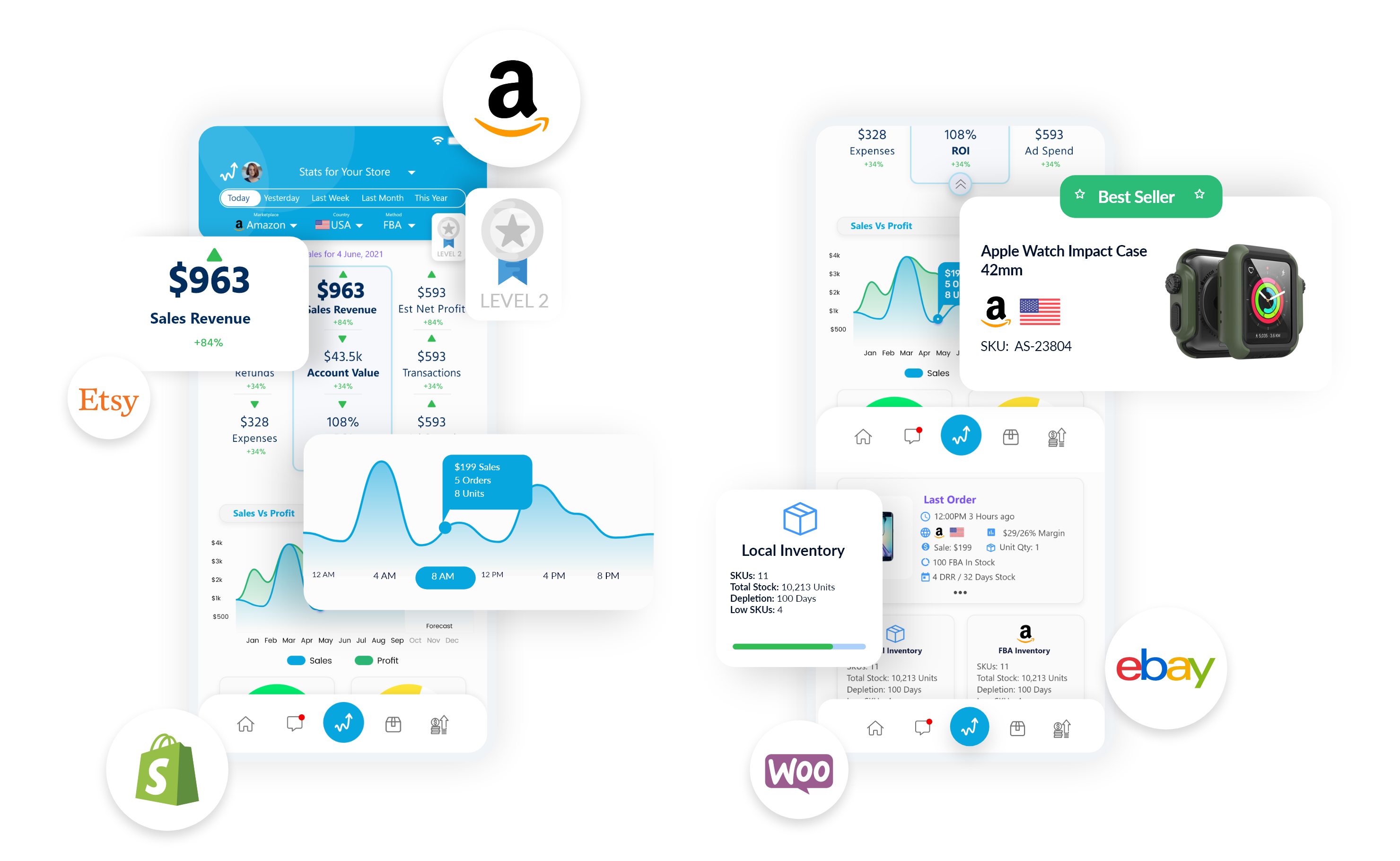 COGS, Ads, ROAS, Refunds

Know All Your Expenses, All In One Place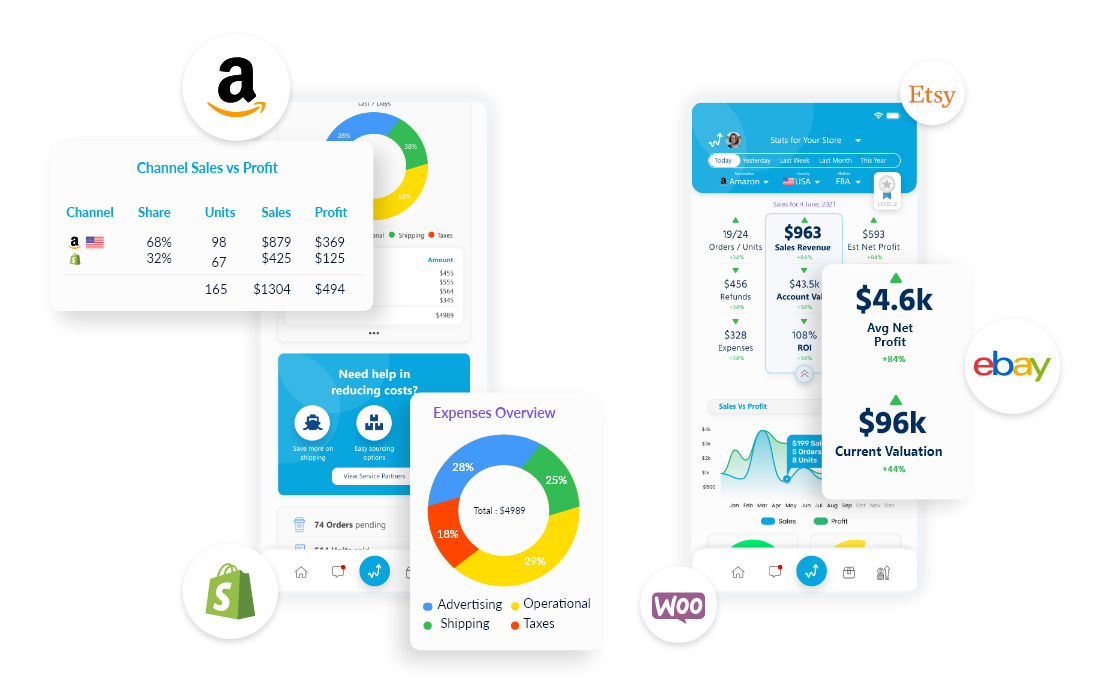 All Your Stores, Inventory

Connected in One Place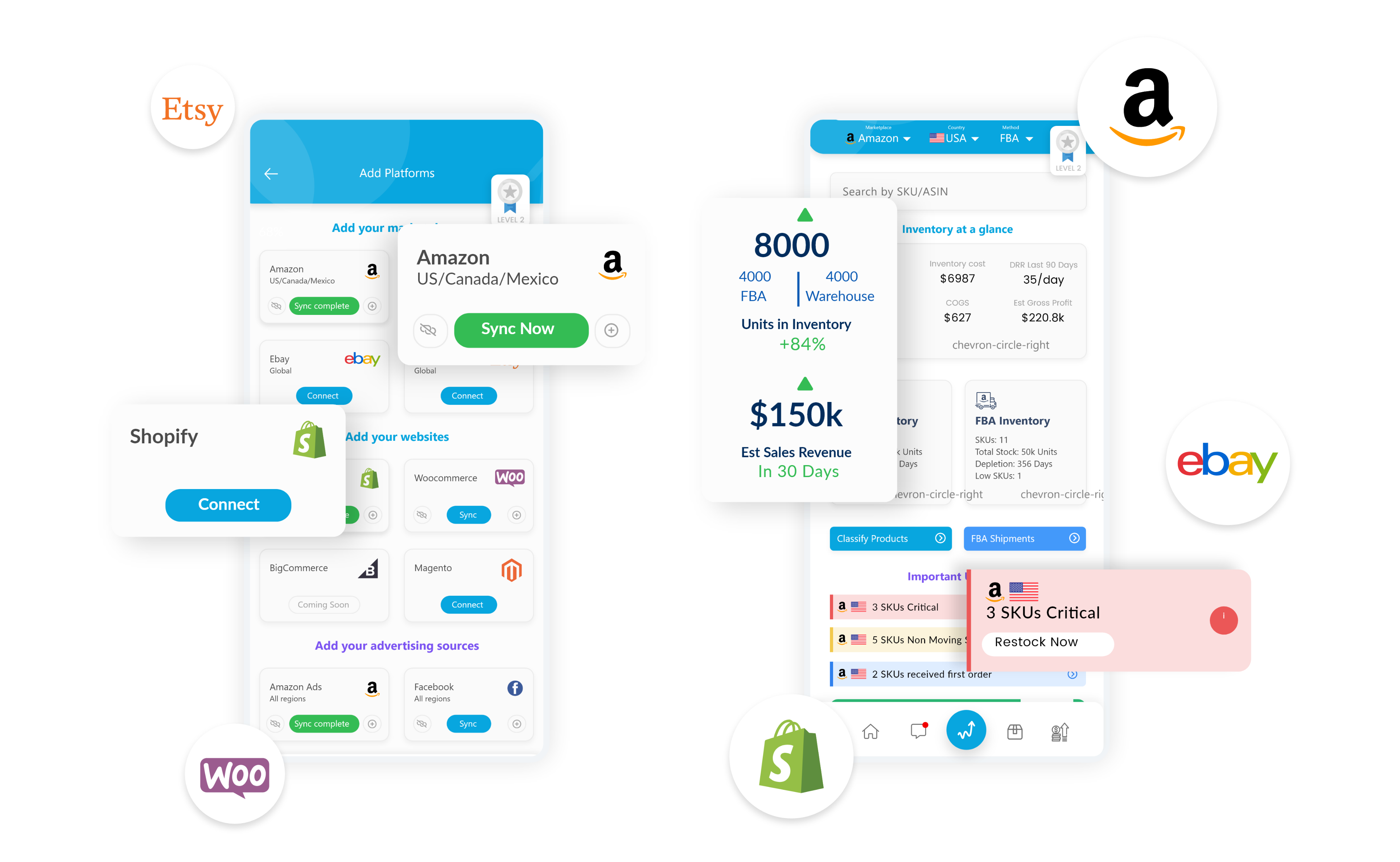 Trusted by Thousands of Sellers

For Profitability Stats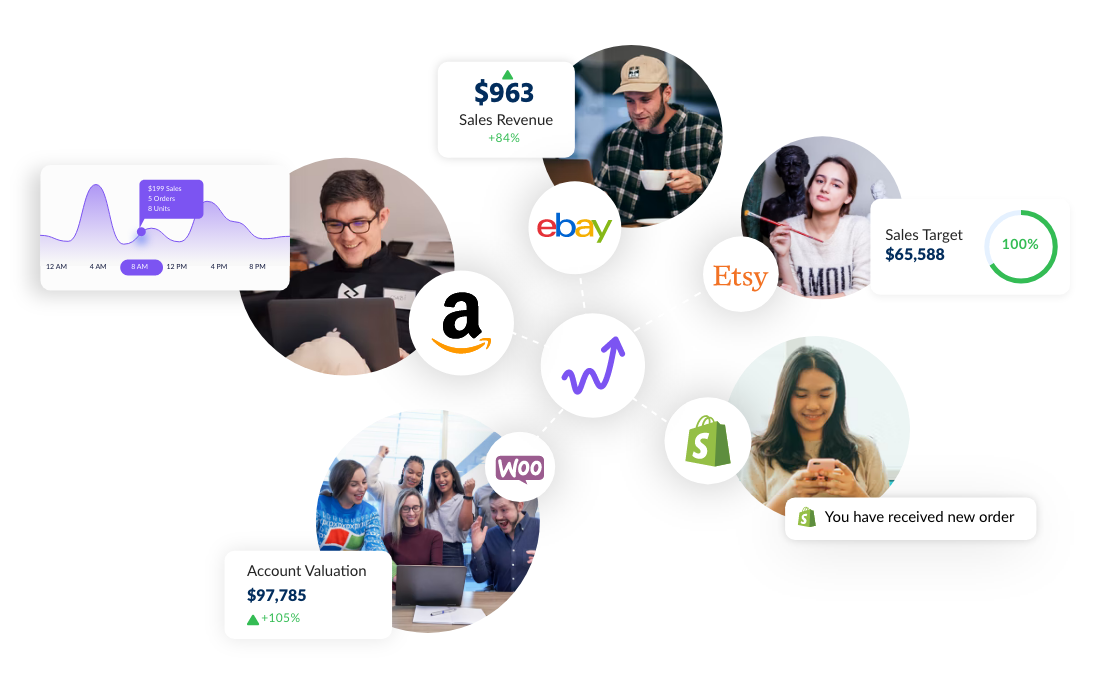 Sign Up, Connect, Enjoy WhatSales

More Faster, More Powerful app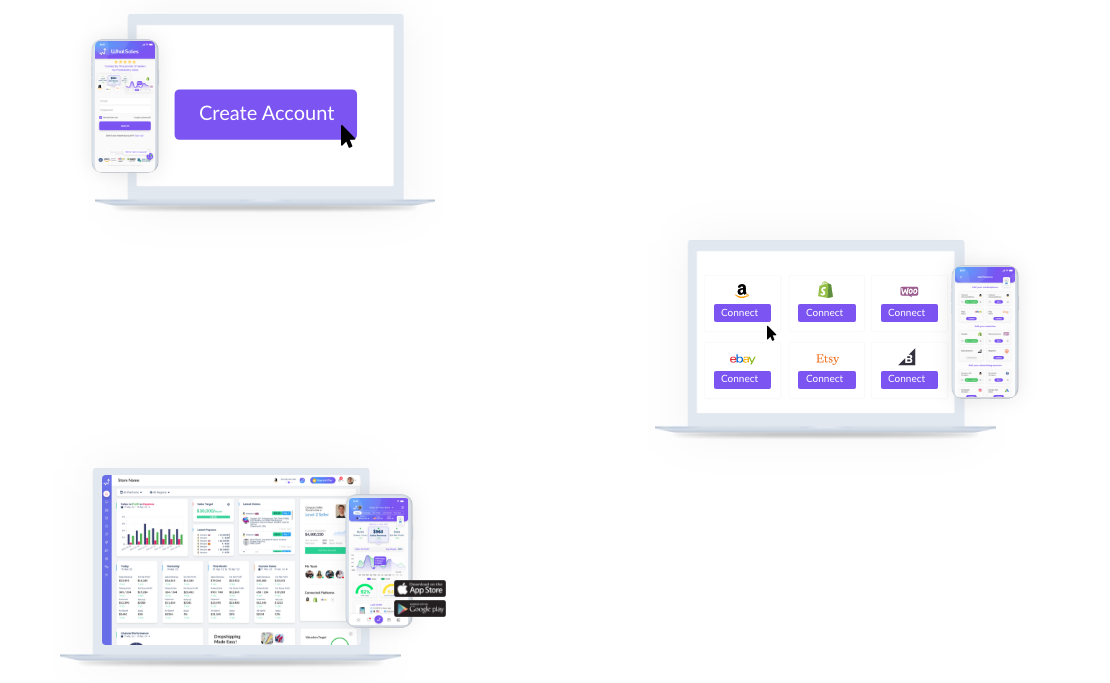 All rights reserved. WhatSales Ltd © 2019 - 2023.
All 3rd party logos/references and/or names used are for informational purposes only.
Join 3000+ Sellers seeing their Sales, Profitability & Valuations.
Sell Everywhere, Profit at WhatSales.
Don't have an account on WhatSales?
Sign Up
Log In