The world's fastest growing Profitability
& Performance Tracker for Ecommerce Sellers
Store analytics, expenses, ad campaign & feedback management - and
so much more, replace multiple selling tools with whatsales.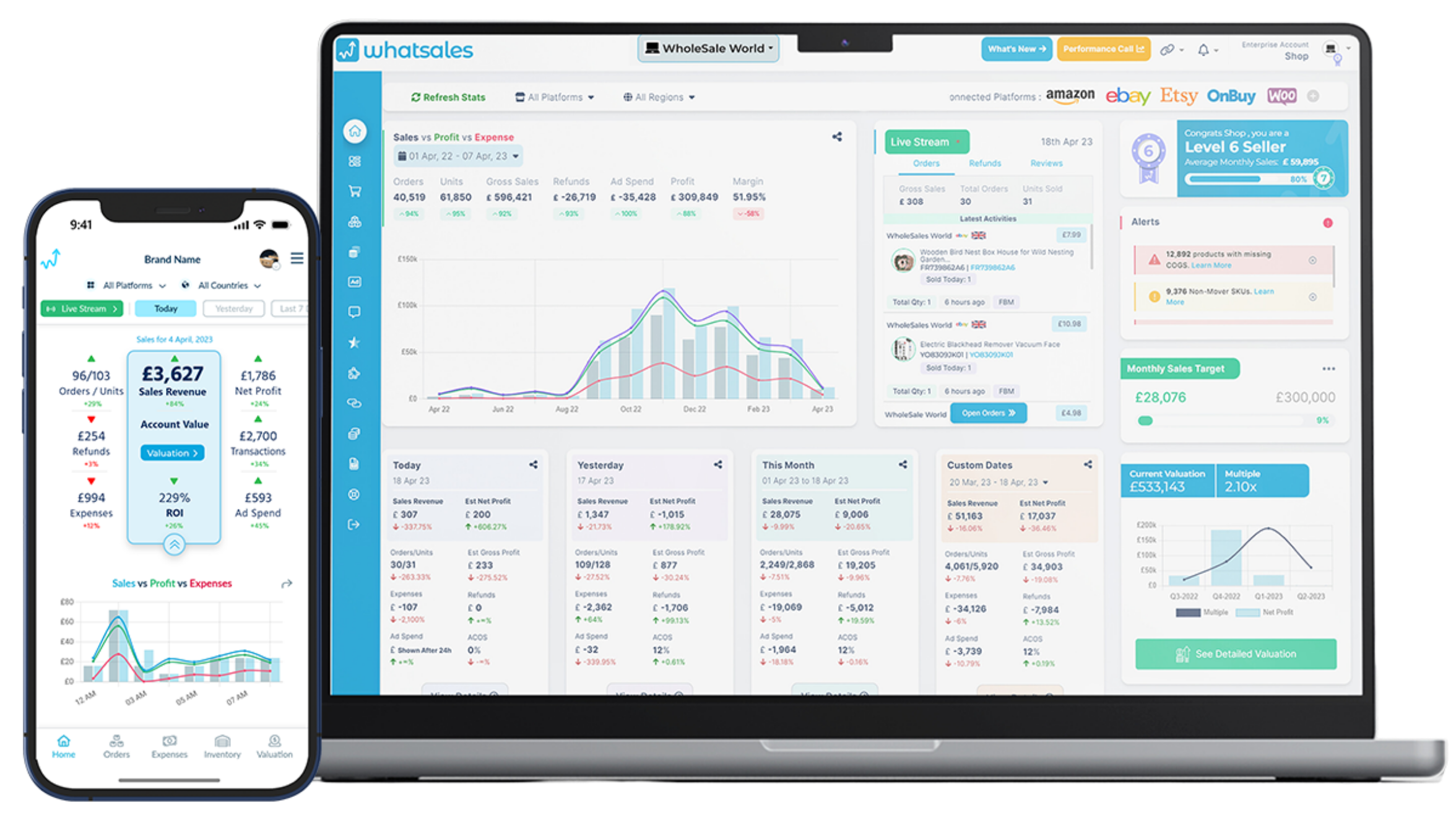 All rights reserved. WhatSales Ltd © 2019 - 2023.
All 3rd party logos/references and/or names used are for informational purposes only.